Free Space Screensaver 1.0

Developer:
3D ScreenSaver Jam
software by 3D ScreenSaver Jam →
Price:
0.00
License:
Freeware
File size:
0K
Language:
OS:
Windows XP/Vista

(?)

Rating:

0

/5 (0 votes)
Would you like to see the way our planet looks from space?

Download this screensaver and get a chance to visit other planets and even galaxies!
tags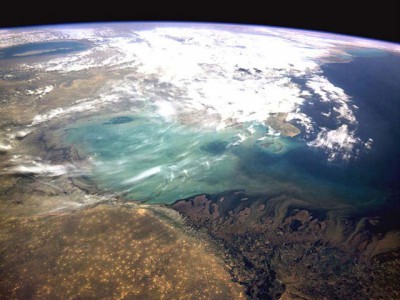 Download Free Space Screensaver 1.0

Download Free Space Screensaver 1.0

Authors software

Free Flowers Screensaver 1.0
3D ScreenSaver Jam

Flowers are like diamonds in Nature's crown.

Free Space Screensaver 1.0
3D ScreenSaver Jam



Football Championship Screensaver 1.0
3D ScreenSaver Jam

Football Championship Screensaver gives you a perfect chance to dive into the atmosphere of gods of the Game.

Free Underwater Screensaver 1.0
3D ScreenSaver Jam

The Free Underwater Screensaver features a beautiful large 3D aquarium with numerous types of exotic fish swimming about their business and realistic swaying underwater plants that have a slightly hypnotic effect and make you forget about all the problems of the world around.

Free Winter Spirit Screensaver 1.0
3D Screensaver Jam

Winter Spirit comes down to us on the snow - covered tree branches.
Similar software

Free Space Screensaver 1.0
3D ScreenSaver Jam



Planets 3
Willem Janssen

Planets is a 3D gravity simulation free software that will allow you to create spherical bodies that can attract one to another.

Free Earth Screensaver 1.0
3D ScreenSaver Downloads

The photorealistic graphics of this Free Earth ScreenSaver will give you a unique opportunity to see our planet from space.

Planet Screen Saver 1.0
DzSoft Ltd

Planet Screen Saver is a free and beautiful screensaver that displays on your screen rotating planets.

Deep Space Clock Screensaver 2.3
7art-screensavers.com

Deep Space Clock Screensaver will show you a spaceship that landed onto a distant planet, where scientists have found a deposit of new resources.

Rocket Clock ScreenSaver 2.5
clock-desktop.com

How far the fantasy of screensaver makers' can go? Can they use spaceships and weird planets as an adornment of your screen? Find it out with a new screensaver, featuring a spaceship attached to a magic clock hand flying around a strange planet.

Earth is our house 1.0.0.4
FreeStone Group

Free 3D ScreenSaver.

Planetarium 1.40
Asynx Software Inc.

Planetarium - See the brightest 2500 stars, all 88 constellations, all nine planets and the moonphase from 1600 AD to 9999 AD from any location on earth.

Cities of Earth 3D Screensaver 1.5
Screenomania.com

Cities of Earth is a free 3D screensaver wich shows biggest cities of our planet as you can see it from the space.

3D Solar System 3.9
Henrik Tingström

A rolling advanced 3D solar system with all the planets and some big moons orbit.
Other software in this category

Spring Wildflowers Screen Saver 1.3
ACEZ

Brighten your desktop with colorful spring wildflowers.

Only Kostroma Screen Saver 1.0
Only Screen Savers Group

Only Kostroma Screen Saver contains the big-size high-quality images of Kostroma town with amazing transition effects.

Best Ottawa's landscapes 2.0
Bersoft Inc.

Salvapantallas que incluye 24 hermosos pasajes de Ottawa, Canada.

Matrix Reloaded Screensaver 1.6
Winsquad.net

The Matrix Reloaded screensaver is a freeware openGL Matrix Screensaver that truly captivates the spirit of The Matrix movie, Matrix Reloaded and Matrix Revolutions sequels.

Ghost Forest Screen Saver 1.5
Enev Design & Consulting

A beautiful collection of hand-painted, children-safe screen savers.