RegCleaner 2007.48

RegCleaner deletes registry entries.

Developer:
Jouni Vuorio
software by Jouni Vuorio →
Price:
0.00
License:
Freeware
File size:
0K
Language:
OS:
Windows Vista

(?)

Rating:

0

/5 (0 votes)
RegCleaner deletes registry entries. You can delete DLLs with the Shared DLLs feature, and shortcut files with the Startup feature. You don't even have to know what the registry actually is to be able to use RegCleaner.

You can use RegCleaner because it's a good idea to keep the registry as clean as possible. Here are some examples to help you understand how RegCleaner can truly help you:

Say you've accidentally destroyed a nice shareware program what has a 30-day trial period. Later on, when you notice that it's been destroyed, you try reinstalling it, only to find out that you can't, because the program thinks that you're just trying to get another 30 days.

If you first remove the program's registry entries, however, you may very well be able to reinstall the software and recover your trial period again.

You've found that your favorite program is an older version, and you want to download the latest whiz-bang version. The program, however, doesn't provide any uninstall utility, so you simply destroy its files and cross your fingers. But, as fate would have it, when you try to install the latest version, you see a dialog box such as this:
"Please uninstall the old version of this program before attempting to run this installation."
tags

the program you can that you you try the latest when you help you with the the registry use regcleaner registry entries trial period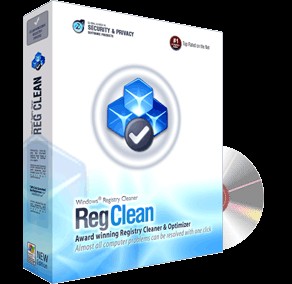 Download RegCleaner 2007.48
Authors software

DivX Autorun 1.3
Jouni Vuorio

Now you are able to easily create autorun menus for your DivX cd-roms.

RegCleaner 2007.48
Jouni Vuorio

RegCleaner deletes registry entries.
Similar software

RegCleaner 2007.48
Jouni Vuorio

RegCleaner deletes registry entries.

TweakNow RegCleaner 3.0.1
TweakNow

The Registry is a heart and soul of any Windows system.

Dll Orphans 1.0
Camtech 2000

When you uninstall programs that share Dlls they often leave the entries in the Windows Registry and/or files that can cause other uninstall problems and bloat the Registry.

Registry Trash Keys Finder 3.9.4.0
SNC

Registry Trash Keys Finder is a useful registry trash finder utility that will help you very much.

Karen's Registry Pruner 2.5
Karen Kenworthy

Karen's Registry Pruner - Clean up your Registry's SharedDLLs key.

MW Registry Manager
MW Graphics

MW Registry Manager - Registry Editor for MW Graphics programs Just put the exe anywhere you like and run it.

SL-Logon 1.00.0005
seliSoft

SL-Logon provides the useful registry keys Run and RunOnce to Windows NT 3.

CD Key Reader 1.1
Cathonian Software

CD Key Reader is a simple utility to read registration keycodes from the registry.

Registry Tweaker 2.1.2.280
Miha Jakovac

Registry Tweaker is a powerful and fully automated application for tweaking your Windows Registry.

ARPCache Viewer 1.01.02
Super Win Software, Inc.

ARPCache is an undocumented section of the registry used to store information for Add/Remove Program items in the latest versions of Windows.
Other software in this category

Windows Registry Guide 2003
Guideworks Pty Ltd

WinGuides and the Windows Registry Guide provide an extensive range of registry tips, tricks & tweaks for optimizing, enhancing and securing the Windows operating system.

Registry Explorer 1.2
regxplor.com

Registry Explorer is a freeware application intended to replace the Windows regedit.

Registry Tweak 034
Byron Montgomerie

Most drivers have registry settings that donít come with a user interface for you to use.

Registrar Lite 2.00
Resplendence Software

Registrar Lite is a powerful and flexible freeware registry editor.

Registry Commander 1.04.3054
Registry Tweak

An enhanced registry editor, which can do a lot of neat stuff that the Windows Regedit can't.